Artists Rights Issues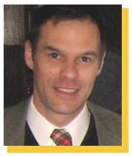 To help educate artists in the business side of illustration we are delighted to have Ken Carraway of Carraway Law, West Chester, to speak on legal matters relating to our industry.
Ken's practice focuses on Business & Arts Law and he will give an overview of important concepts and take questions from the audience. Some topics that will be included are licensing art, derivative works, copyrights and trademarks, copyright infringement, legal recourses for disputes, contracts, exclusive and non-exclusive rights and internet rights.
Please join us for an enlightening discussion and bring your questions for Ken!
Time:
7pm – 9pm
Location:
Paxson Hall, St. Paul's Episcopal Church
84 E. Oakland Avenue, Doylestown
Admission:
$10 general public, $5 students
Payment is at the door.
Email patachilles@aol.com to reserve a seat.