Bucks County Illustrators Society's Fantasy Tales Book Makes a Great Gift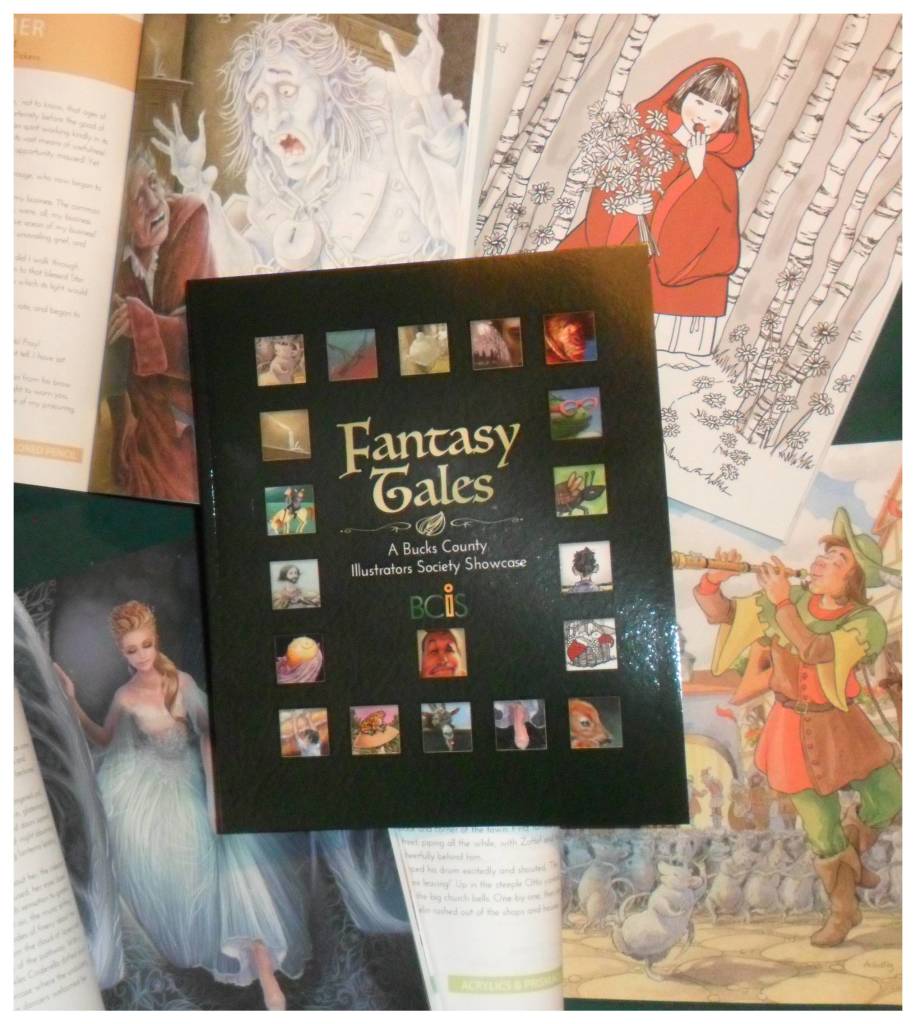 The Bucks County Illustrators Society's beautifully illustrated full color book Fantasy Tales makes a wonderful holiday gift for children and book lovers alike. The book includes art by James Bennett, Deb Hoeffner, Gil Cohen, Dot Bunn, Joe DeVito, Ponder Goembel, Rich Harrington, Monika Hinterwaldner, Becca Klein, Glenn Zimmer, Pat Achilles, Marie Thresher, Joe Kulka,  Rebecca Rhodin, Pam Hamilton, Sandy Bender, Kim Kurki, Seth Robinson and Kathryn Maxwell. Each illustrator chose a story or excerpt from a story that has elements of fairy tale, supernatural or fantastical events, and created an illustration to accompany the story. Illustrated scenes in the book span everything from classic Fairy Tales like Cinderella, to Native American folk tales, to the epic King Kong saga.
The artwork in Fantasy Tales encompasses a wide range of illustration styles among BCiS illustrators,  and varies from traditional media to digital to combinations of both.  Each illustrator's biography is also included in the book.
To purchase a copy of Fantasy Tales, please email your request with your name and address to bcillustrators@gmail.com, or contact one of the artists whose art is featured in the book. The book is $10 plus postage, if shipping is needed.