Charles Santore Exhibit Coming to the Woodmere Art Museum in Chestnut Hill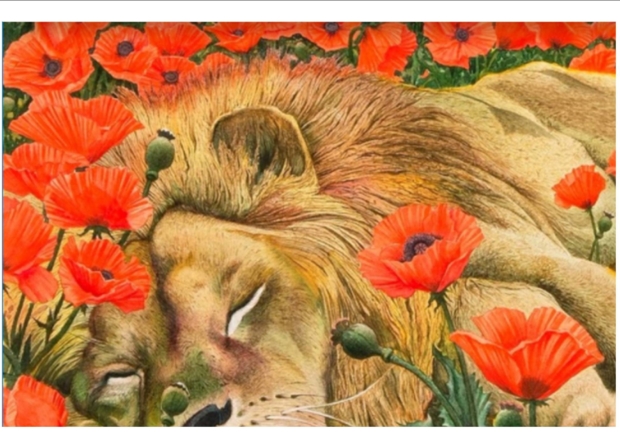 An item of great interest for illustrators, especially any interested in picture book illustration:
'Charles Santore: Fifty Years of Art and Storytelling' Exhibit  
This retrospective of Charles Santore's work at the Woodmere Art Museum in Chestnut Hill will trace his development from commercial work to his most recent children's book, Alice's adventures in Wonderland. It includes book illustrations, theater posters, album covers, celebrity portraits for TV Guide and preliminary sketches. The exhibit runs from February 17 to May 13, with an open house Saturday Feb. 24 from 2:00 to 4:00 pm. The Woodmere is at 9201 Germantown Ave., Phila. 19118, and there is a large parking lot.  Hours: Tues-Thurs 10 AM to 5 PM; Fri 10 AM to 8:30 PM; Sat 10 AM to 6 PM; Sun 10 AM to 5 PM.
The museum also has two talks geared toward illustration lovers during this exhibit:
LECTURE: "TOTO, I'VE A FEELING WE'RE NOT IN KANSAS ANYMORE"
Saturday, March 10 | 3 pm    $15 ($10 MEMBERS)
Lecturer: Michael Patrick Hearn, independent scholar
Take a visual journey down the "yellow brick road" with artworks that illustrate L. Frank Baum's famous children's book, The Wizard of Oz, first published in 1900. Michael Patrick Hearn will share insights about images of the Wizard created over the last century, from original illustrations by W. W. Denslow and John R. Neill to contemporary depictions by Charles Santore.
LECTURE: CONTEMPORARY ILLUSTRATION
Saturday, April 14 | 3 pm       $15 ($10 MEMBERS)
Lecturer: Matthew Curtius, program director and associate professor of illustration, University of the Arts
Curtius shares his insights on the evolution of illustration, contemporary approaches, and the impact of digital technology on design and process used in book illustration, advertising, magazines, packaging, advertising, animations, and products.
There will also be a CIRCUS AND STORYTELLING FAMILY FESTIVAL at Woodmere on Sunday, April 8 from noon – 4 pm
https://woodmereartmuseum.org/experience/exhibitions/charles-santore-fifty-years-of-art-and-storytelling