The Night Watch Must-Watch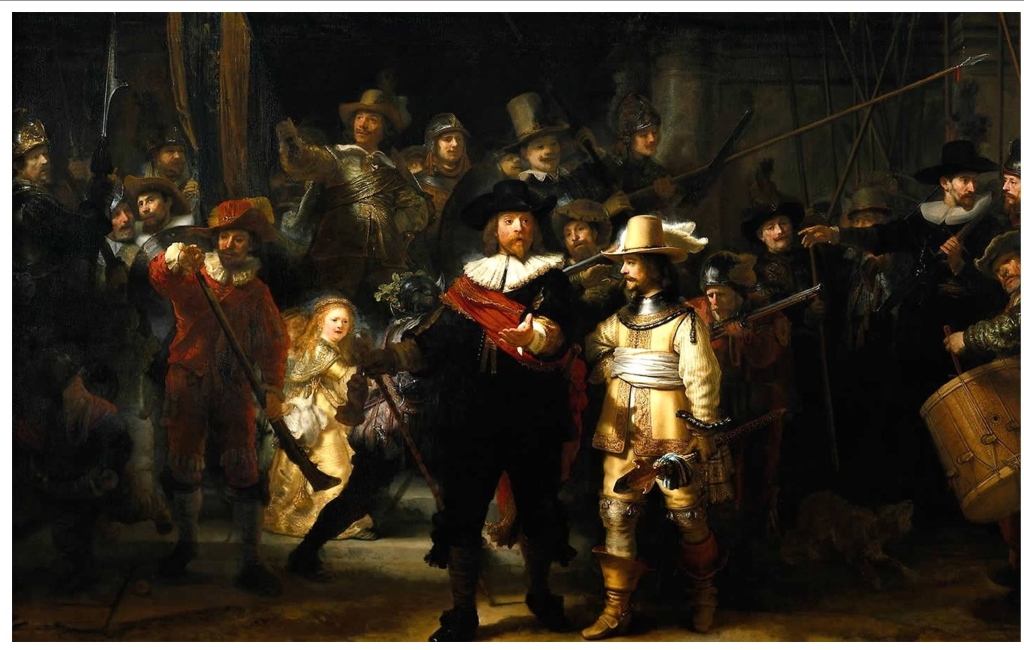 Many artists recognize this painting as "The Night Watch," one of Rembrandt's most famous. It is housed in Amsterdam's national museum of art and history, the Rijksmuseum, which has been under construction and closed for ten years during a $489 million refurbishment, but reopened in April of this year.
Take a good look at the painting, study some details, and then play this magnificent video put out by the museum to announce it's reopening – the Dutch title appropriately translates to 'Our heroes are back!'
http://www.youtube.com/embed/a6W2ZMpsxhg?feature=player_embedded
There is also a fun 4-minute followup on the making of the video here – it's all in Dutch, but you can get the gist of it.
–Pat Achilles