A Cautionary Tale for Art Licensing
The excellent newsletter Gurney Journey, by master illustrator James Gurney of Dinotopia fame, linked to a wonderful site about artist Mel Birnkrant's involvement in bringing Maurice Sendak's 'Wild Things' creatures to life as cuddly stuffed dolls.
In reading about his process, though, I came upon this story about world-famous cartoonist Charles Schulz, who drew Peanuts. This is a bit of commercial art history that every artist who ever licenses their art should pay close attention to: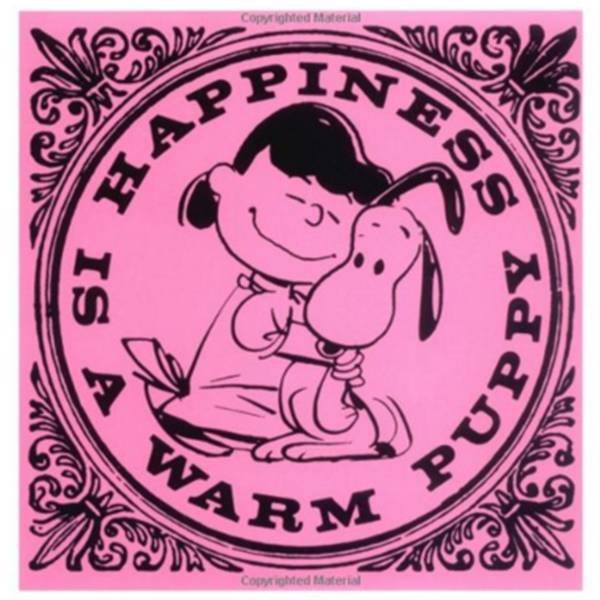 "Connie Boucher was notorious in the toy industry. The cunning deal that she had struck with Charles Schulz was legendary. In 1962, this former San Francisco window dresser sought his permission to produce a calendar, featuring Peanuts characters. The following year, she published a tiny book called Happiness is a Warm Puppy. It became a runaway bestseller, and overnight Connie's company, Determined Productions, was up and running.
Why did I say the deal was cunning? Simply because Schulz ignorantly assigned her the rights to everything, every conceivable category. History credits Connie as the person who introduced the Peanuts characters to licensing. The fact is, she slowed the process up. If any company wanted to license Snoopy, she held Schulz to the crazy contract, doggedly. Henceforth, no manufacturer could license any Peanuts characters in any category, without giving Schulz the usual royalty of 5% and another 5% to Connie. So, in the days when every license, from Disney to Barbie cost a manufacturer a 5% royalty, Peanuts cost the few reluctant manufacturers who dared to take it on, a whopping 10%, half of which went straight to Connie, and she became a millionaire."
The lesson is: Artists who license their work need to be extremely specific in their contract with a manufacturer, about what categories the art may be used in, for how long, and in what area, and state that all other rights to the image are owned exclusively by the artist. The above story is quoted from the whole fascinating tale of creating Sendak's Wild Things dolls, which is at http://melbirnkrant.com/wild/index.html, with lots of great pictures.
 — Pat Achilles