Highlight from Fantasy Tales Exhibit: Pam Hamilton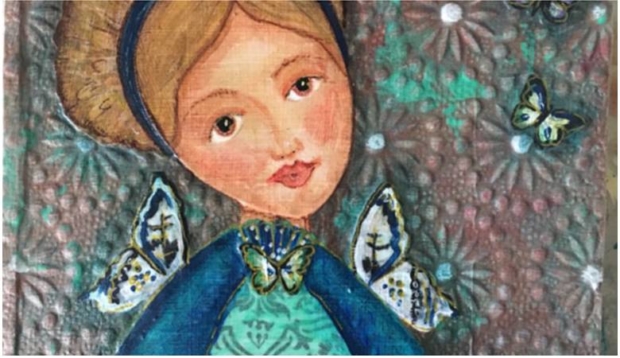 Keeping current with trends in illustration art and design: an artist's story
This month, we're excited to be hosting an exhibit by the Bucks County Illustrators Society. "Fantasy Tales," opening June 24 and running through July 20, will showcase the work of 19 area illustrators. Each featured work draws inspiration from a story with elements of the fairy tale, supernatural or fantastical. From Edgar Allan Poe's "The Raven" to "Hansel and Gretel" by the Brothers Grimm, the show not only highlights the richness of the storytelling tradition (art interpretations also speak to Native American folk tales, Aesop fables, children's picture books, and other sources ), it also spans a breadth of techniques in ink and watercolor, colored pencil, oil, acrylic washes, digital illustration and more.
Here, Pamela Hamilton, one of our exhibiting artists from Chalfont, Bucks County, shares how she finds inspiration in the new and fresh.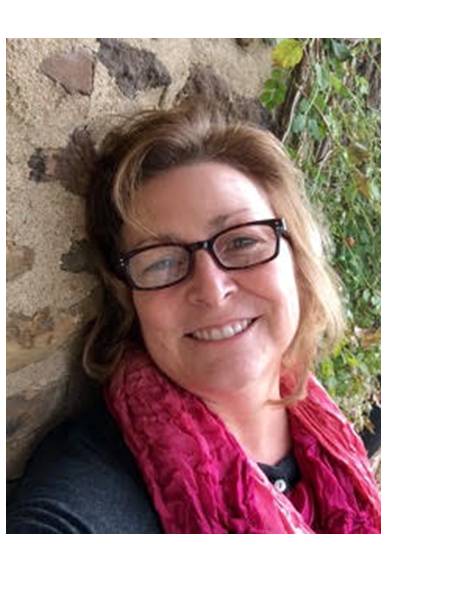 For me, personally, I keep updated with the current trends by reading, following blogs and by participating in social media groups that revolve around those trends. Following and understanding those trends are important to me because a lot of the illustration work I do is for licensing purposes.
After a 20-plus-year career in real estate, I woke up one day a few years ago and realized that what I really wanted to be when I grew up was an artist. While being creative had always been my passion and a big part of my life, it was not my career. So I took a risk and went back to school as an adult. In 2014, I graduated with a degree in graphic design and illustration from Moore College of Art and Design. My senior thesis revolved around creating a collection of surface pattern designs. The day after graduation, armed with my designs in hand, I went to NYC to attend Surtex, the annual licensing expo held at Jacob Javits Center. I returned the following year and was able to actually show some of my work through a collective group. This year, I took the plunge and exhibited my designs in my own booth.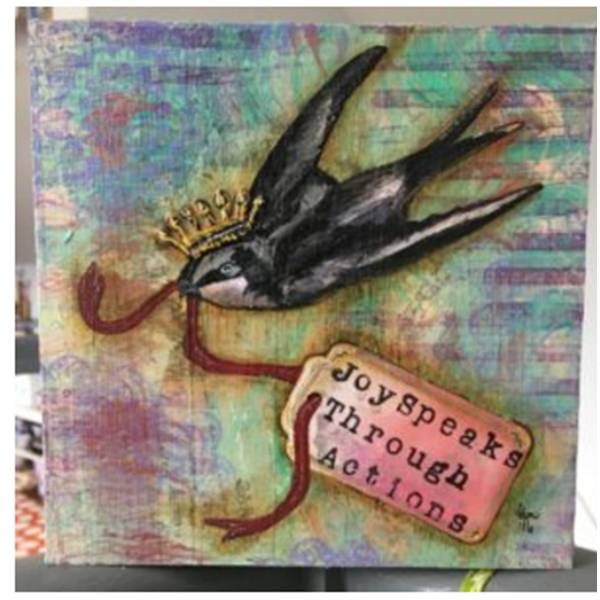 Showing as an exhibitor this year required that I come armed with plenty of art that was marketable, innovative but on trend as well. So it was really important this past year to study and understand the trends, not the ones that were currently on sale in the stores but the ones that would be on products a year or more from now. The weekly challenges I completed through my networking groups helped prepare me for a lot, but the actual experience of having the face-to-face interaction with the buyers and manufacturers was really an education. Some of the trends being asked for at this year's Surtex show were: baby and kids designs, holidays, coastal and lodge. 
That was truly the best way to understand and forecast trends — an invaluable tool to my illustration and design business.
Pam has always been drawn to the arts. At  a young age, she "redesigned" her mother's dining room rug by coloring the patterns a new shade of lipstick. Today, she lets her imagination take her where it will in the studio of her 200-year-old farmhouse. With fuzzy companions Allie and Sydney by her side, she creates pieces that work beautifully on fabrics, paper and housewares.
____________________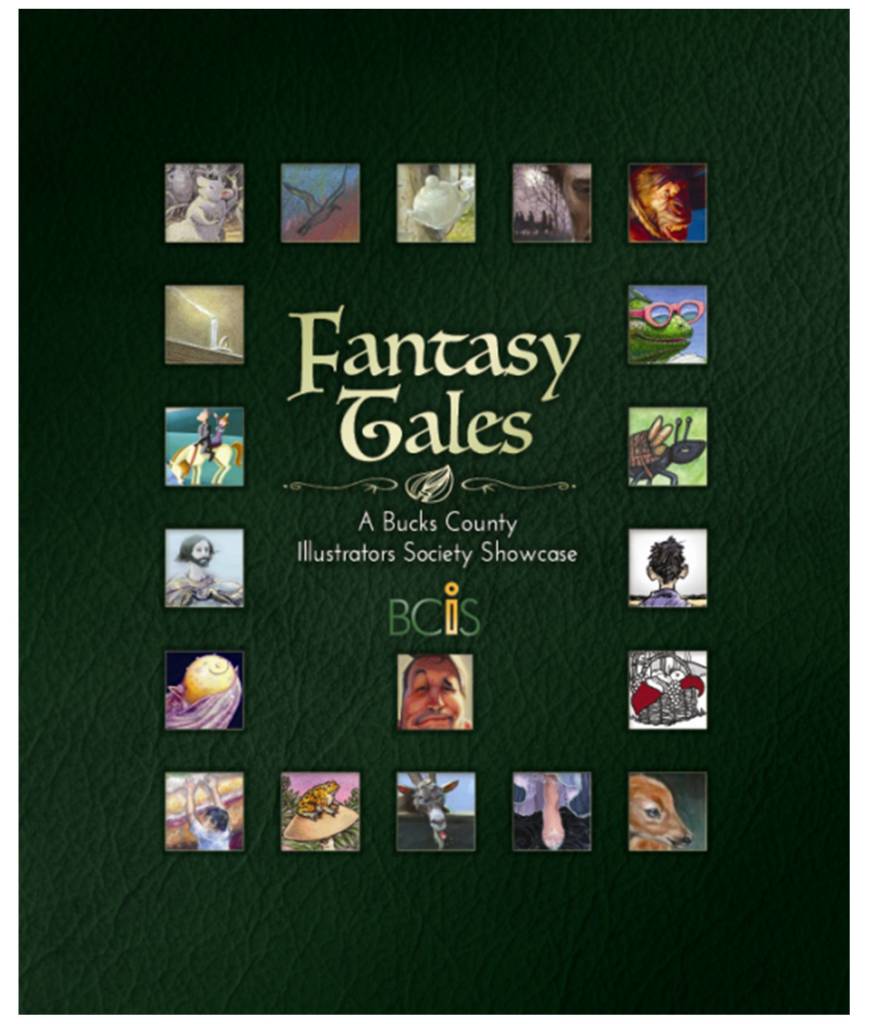 Pam is part of the Bucks County Illustrators Society's unique showcase of the talent of its members, a full color book with text and illustrations entitled Fantasy Tales. The book includes art by James Bennett of Perkasie, Deb Hoeffner, Dot Bunn, Gil Cohen, Monika Hinterwaldner and Pat Achilles of Doylestown; Joe DeVito and Pam Hamilton of Chalfont; Ponder Goembel of Riegelsville; Becca Klein of Warrington; Glenn Zimmer of North Wales; Rich Harrington, Seth Robinson and Sandy Bender of Newtown; Marie Thresher of Philadelphia; Joe Kulka, and Kathryn Maxwell of Quakertown; Rebecca Rhodin of Easton; and Kim Kurki of Penn's Park. Each illustrator chose a story or excerpt from a story that has elements of fairy tale, supernatural or fantastical events, and created an illustration to accompany the story.
In conjunction with this publication, the Society is mounting a show of Fantasy Tales artwork by its members, with many of the pieces in the book displayed as original art in the exhibit. The exhibit will be at the Scatter Joy Center for the Arts gallery, running from June 24 to July 20, at 305 Horsham Road, Horsham, PA. The public is invited to the opening reception on June 24 from 5:00 pm to 7:30 pm, to meet the artists and enjoy light refreshments. The artwork in Fantasy Tales encompasses a wide range of illustration styles among BCiS illustrators, and varies from traditional media to digital to combinations of both.  The stories chosen span classic fairy tales like Little Red Riding Hood and Cinderella to a Native American Folk Tale to the epic King Kong saga. Each illustrator's biography is also included in the book. Copies of the book Fantasy Tales: A Bucks County Illustrators Society Showcase will be available for purchase at the opening.
The Scatter Joy Center for the Arts is in a beautifully renovated stone farmhouse on the northwest corner of Dresher and Horsham Roads, in a shopping plaza called 'The Elements,' which has ample parking. The Center, founded by artist Kathy Davis, regularly hosts changing gallery shows and art, craft and music classes for adults and children.
For further information visit www.scatterjoyarts.org or www.bcillustrators.org. To order copies of Fantasy Tales, please email Bucks County Illustrators Society at bcillustrators@gmail.com.