Anatomy for Artists Lecture by Painter Patrick Connors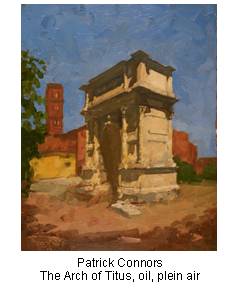 Come to hear Patrick Connors speak on the critical understanding of anatomy for visual artists.
This talk has been changed to Tuesday February 3 at 7:00 PM.  All other information remains the same.
St. Martin of Tours Church school cafeteria, 1 Riverstone Circle, West Bridge Street (by Staples), New Hope
Sponsored by the New Hope Art League
Free
"It is important to know what is under the skin if you want to draw or paint people."
Patrick Connors is an accomplished painter, speaker, teacher and a graduate of the Pennsylvania Academy of the Fine Arts.  He teaches at PAFA, Studio Incamminati and the Institute of Classical Architecture & Art in NYC.  His work is exhibited internationally and is included in both private and public collection.  American Artist produced and markets his DVD on linear perspective and the November 2012 issue of American Artist Magazine featured an article on his teaching and paintings in Rome.
Mr. Connors will also be conducting an Anatomy for Artists workshop starting Saturday February 21, hosted by painter Dot Bunn.  More info on that workshop will be coming soon.